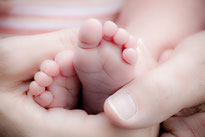 Recently I had the huge pleasure of working with a baby girl while she was still in the womb 💗.
Babies experience all of their mother's emotions and while they are in the womb, so I also worked with Mum to help both mother and baby be balanced, calm and prepared for the birth.
Integrated Healing is an incredibly gentle way of supporting expectant mums and growing babies through a time of great change and adjustments.